VETERINARY CARE
Diagnostic and Therapeutic Services
Our veterinary hospital and staff are equipped and knowledgeable to provide diagnostic and therapeutic services to care for your pets' complete health care needs.
Radiology Services: Our digital X-ray equipment provides high quality radiographs to aid in the diagnosis of many disorders.
Laboratory:

Our in-house laboratory facilities provide same day results for bloodwork, urinalysis, and fecal testing

.

We also utilize commercial veterinary laboratories for specialized diagnostics and consultations.

Pharmacy: We maintain a complete inventory of pharmaceuticals, vitamins, shampoos and heartworm/flea/tick preventatives. We have recently added the convenience of an online pharmacy, which will allow you to shop for your pets' medications, food, supplements, and preventatives at home and have them shipped directly to your house.
Preventive Health Care Programs: After examining your pet, we will discuss the appropriate preventive medicine, including vaccines and parasite preventatives, to help keep your pet healthy and safe from fleas, ticks, heartworms, and intestinal parasites for years to come.
Dietary Counseling: We provide guidance regarding your pet's nutritional needs for each life stage, including dietary requirements for growth, weight maintenance and performance.
Geriatric Health Care Programs: We work with you to help maintain your senior pet's happiness and quality of life.
Behavioral Counseling: We offer advice regarding training and correction of problems such as excessive barking, chewing, spraying, scratching, digging, house soiling and aggression.
Bathing: Routine and therapeutic bathing services are available.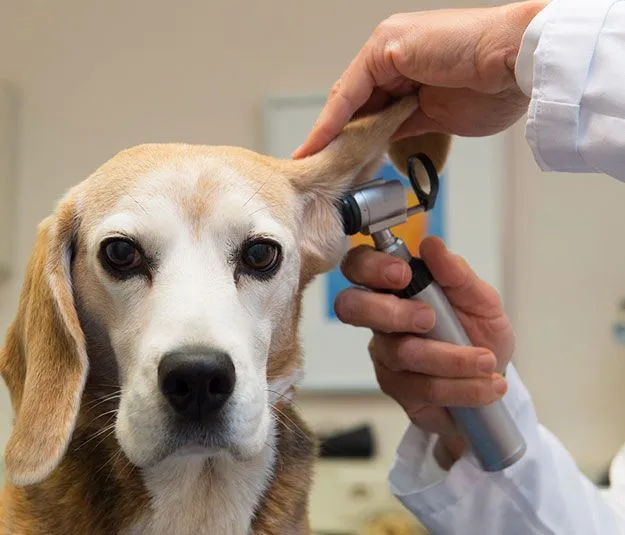 Surgical Services
Our state-of-the-art surgical suite allows for a wide variety of surgical procedures such as soft tissue surgeries (spays, neuters, cherry eye tucks, mass removals, etc.) and orthopedic surgeries (lateral sutures and luxating patella corrections).
Anesthesia: We utilize the safest available anesthetics to provide that extra margin of safety, especially for our older or high-risk patients. Using the most modern equipment, the patient's vital signs are monitored during all anesthetic procedures.
Dentistry: Our dental services include teeth cleaning and polishing, tooth extractions and oral surgery. We have recently added dental radiographs to better diagnose dental issues.
Emergency Care
If you think your pet is having an emergency during normal office hours, please contact us for assistance. We do not provide after-hours emergency care, so please contact the local Dayton emergency hospitals for care (MedVet Dayton 937-293-2714 and Care Center 937-428-0911).